Thermibreast Orlando, Scarless Breast Lift Florida, Breast Tightening Orlando, Thermibreast Florida, Scarless Breast Lift Orlando, Breast Tightening Florida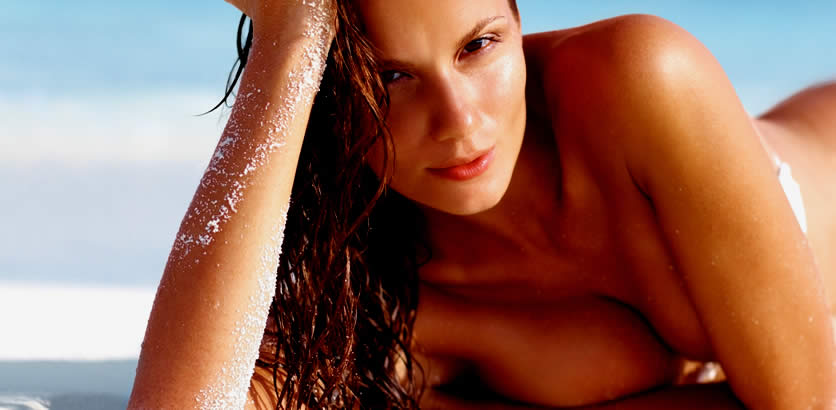 thermibreast®
ThermiBreast®
ThermiBreast®
ThermiBreast® Description
ThermiBreast® is a minimally invasive breast lift procedure designed to tighten and lift drooping breasts. Over time, the natural aging process can lead to a loss of breast elasticity and firmness around the breasts. Additionally, pregnancy and breastfeeding can further contribute to sagging breasts. Thanks to innovations in breast lifting technology, however, there are now minimally invasive treatments available to help lift the breasts and restore youthful contours without extensive surgery or incisions. Bassin Center For Plastic Surgery in Orlando offers ThermiBreast® as a scarless breast lift option for patients looking to improve breast contours without undergoing traditional breast lift surgery. ThermiBreast® utilizes radiofrequency energy to tighten loose breast skin and stimulate collagen production to enhance firmness and lift the breasts. Typical ThermiBreast® results range between 2–5 cm of lift.
ThermiBreast® PROCEDURE
During your ThermiBreast® procedure, a local anesthetic is administered to reduce discomfort. The ThermiBreast® probe is placed beneath the skin, delivering radiofrequency energy to the breasts. Heat from the ThermiBreast® device causes skin contraction and encourages your body's natural collagen production, which can enhance skin structure and elasticity. Computer technology monitors the temperature of your skin in real-time during ThermiBreast® treatment; this allows for greater precision, efficiency, and patient safety. Since ThermiBreast® is minimally invasive, there is little recovery time required and patients can typically resume day-to-day activities the next day. ThermiBreast® results can usually be seen after a single treatment. ThermiBreast® is designed to achieve long-lasting enhancements to skin texture. Patients can tighten lax skin, reduce drooping, and enhance breast shape with the scarless breast lift procedure.
Firms loose breast skin
Can contour and improve breast shape
Encourages the production of subsurface collagen fibers
Minimally invasive treatment
ThermiBreast® Before & After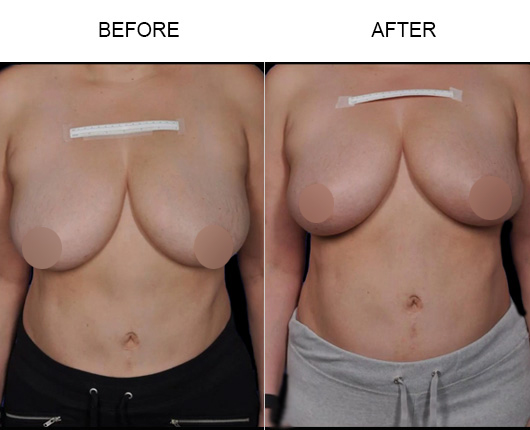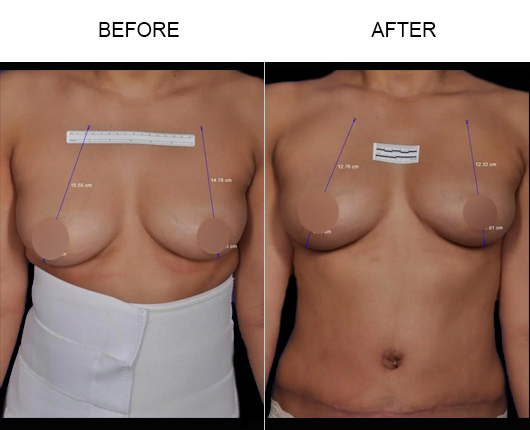 How do I get started with ThermiBreast®?
Dr. Roger Bassin, his doctors, and staff at Bassin Center For Plastic Surgery would be happy to help you set up a private consultation to discuss ThermiBreast® treatment. You can give us a call at 877.333.3223 or schedule an appointment online for a consultation at one of our Florida locations: Melbourne, Orlando, Metro West Orlando, The Villages®.
ThermiTight® Orlando Florida - Breast Skin Tightening and Lifting
Minimally Invasive Breast Lift Orlando Florida - ThermiTight® Breast Lift
ThermiTight® RF Skin Tightening Before & After Results Florida
ThermiTight® Radio Frequency Skin Thightening & Fat Reduction Florida
BASSIN CENTER FOR PLASTIC SURGERY
ORLANDO PLASTIC SURGERY
BASSIN PLASTIC SURGERY
422 SOUTH ALAFAYA TRAIL
SUITE 32
ORLANDO, FLORIDA 32828
407.851.3888
METRO WEST PLASTIC SURGERY
BASSIN PLASTIC SURGERY
1601 PARK CENTER DRIVE
SUITE 11
ORLANDO, FLORIDA 32835
877.333.3223
MELBOURNE PLASTIC SURGERY
BASSIN PLASTIC SURGERY
1705 BERGLUND LANE
SUITE 103
VIERA, FLORIDA 32940
321.255.0025
THE VILLAGES® PLASTIC SURGERY
BASSIN PLASTIC SURGERY
8575 NE 138TH LANE
SUITE 103
LADY LAKE, FLORIDA 32159
352.350.9006