Timothy Bradley MD, Plastic Surgeon Melbourne Florida, Plastic Surgeon Orlando, SmartLipo Tampa, Smart Lipo, Dr. Timothy Bradley
Bradley Bio
Timothy Bradley, M.D.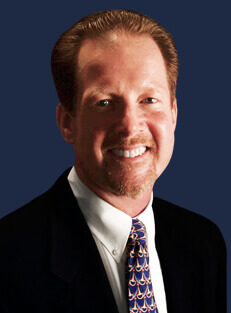 Dr. Timothy Bradley is a board certified plastic surgeon, practicing in Orlando, Florida. Dr. Bradley earned his medical degree from Jefferson Medical College in Philadelphia and completed his residency in plastic and reconstructive surgery at Southern Illinois University School of Medicine. Additionally, he earned his general surgery residency from St. Elizabeth's Hospital of Boston. Dr. Bradley believes in continuing education in order to provide the latest surgical innovations to patients in Orlando. He has completed a variety of different fellowships ranging from hand and microvascular surgery to burn care and continues to further his plastic surgery training.
Dr. Bradley is dedicated to providing personalized care for his patients. He will work with you to create an effective treatment plan that achieves natural-looking results. Dr. Bradley has extensive experience performing a variety of facial rejuvenation and body contouring procedures. Additionally, he is also skilled at utilizing non-surgical laser techniques, such as laser skin resurfacing and laser hair removal.
Dr. Bradley is board certified by the American Board of Plastic Surgery and is a member of the National Board of Medical Examiners, as well as the American Society for Aesthetic Plastic Surgery. He has received numerous awards and honors for his expertise in the fields of plastic and reconstructive surgery and is a trusted figure in the cosmetic surgery community. After 20 years of private practice in the Midwest, Dr. Bradley has relocated to Orlando to join Dr. Bassin at the Bassin Center For Plastic Surgery.

LazerLift® - Welcome Home Host Barbara Beck
LazerLift® on The Doctors
Aqualipo® and NaturalFill® on the Dr. OZ show
Aqualipo® and NaturalFill® on the Dr. OZ show
BASSIN CENTER FOR PLASTIC SURGERY
ORLANDO PLASTIC SURGERY
BASSIN PLASTIC SURGERY
422 SOUTH ALAFAYA TRAIL
SUITE 32
ORLANDO, FLORIDA32828
407.851.3888
METRO WEST PLASTIC SURGERY
BASSIN PLASTIC SURGERY
1601 PARK CENTER DRIVE
SUITE 11
ORLANDO, FLORIDA32835
877.333.3223
MELBOURNE PLASTIC SURGERY
BASSIN PLASTIC SURGERY
1705 BERGLUND LANE
SUITE 103
VIERA, FLORIDA32940
321.255.0025
THE VILLAGES® PLASTIC SURGERY
BASSIN PLASTIC SURGERY
8575 NE 138TH LANE
SUITE 103
LADY LAKE, FLORIDA32159
352.350.9006